These are just a few examples of possible attacks against the CANBUS protocol.
Millions of vehicles currently on the road are vulnerable to similar threats!
Even new vehicles that integrate current 'Cyber-Security' technologies would still be vulnerable to this type of attacks!
OttoSec is developing an Effective and Practical SOLUTION for CANBUS protocol attacks.

---
More people understand that Ransomware targets might include the Automotive segments -
"For instance, if malware disrupts an 'electronic control unit' (ECU) in a car,
it could cause the brakes to malfunction or prevent the engine from starting — effectively 'bricking' the car."

OttoSec is developing an Effective, Simple, Practical and Low-cost SOLUTION for Automotive Ransomware

---
• Jan 25th, 2021:
OttoSec participate at "Who Moved My Wheel" -
an automotive cyber security event by Israeli Ministry of Transportation and EcoMotion.



מי הזיז לי את ההגה? איום הסייבר לרכב

Industry experts introduce the current situation at the automotive cyber security segment, Cyber theatres, and discussed cyber regulation roadmap. Solutions for various automotive cyber security layers presented by few companies.
OttoSec presentation about "a must have" layer for mitigating current fleet Cyber-Vulnerabilities is at 2:27.
The event is mostly in Hebrew. An English version of OttoSec presentation is available upon request.

---
• June 6th, 2020:
First recall in which a car manufacturer announces to the public in Israel
that there is a possibility that hackers take over the vehicle:



For the first time in Israel - car crash for fear of hacking

"Hackers can break into automotive systems through intrusion into radio and multimedia systems"
"The audio system has a certain vulnerability in its security that could allow unauthorized third parties to gain access to some of the vehicle's control systems connected to the network."
Read article in PDF format

OttoSec is developing an Effective, Simple, Practical and Low-cost SOLUTION for this type of cyber vulnerabilities
---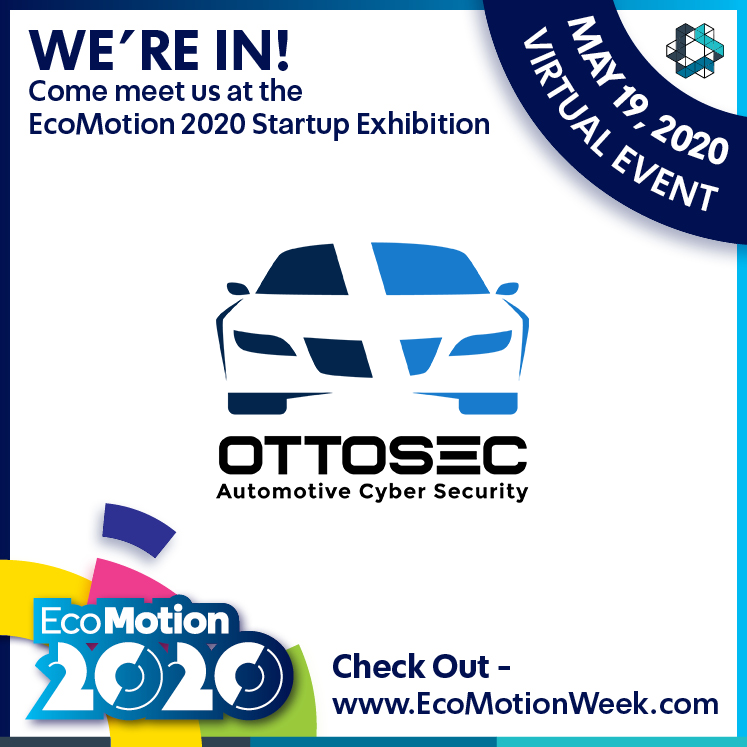 ---